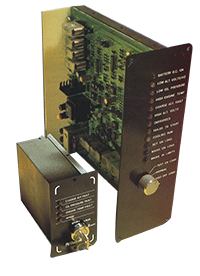 With a number of ex Petbow, Field and Factory based technical staff our company offer Technical Support for all of the circa 40,000 Petbow Generator Products including the control systems manufactured by Petbow between the 1960's and when the main Sandwich, UK factory closed in the 1990's.
Our Service Department employs a number of Petbow factory trained technicians that are able to carry out Routine Servicing and Repair of Petbow Generators worldwide including investigative work into Engine, Alternator, and Control System issues.
The Generator Company has also developed a wide range of standard products to replace almost all of the now obsolete Petbow Control Systems which include; Petbow Old Build Style Panels, PH250, AS1000, GC200, AP200 Paralleling, AP600 Paralleling, AP800 Paralleling and many more.
Our Generator Sales Division have successfully completed many projects both in the UK and overseas where new generators have been integrated with existing Petbow generators often replacing the existing Petbow generator control system and/or switchgear in the process. Case Studies of such projects are available upon request.